The results of our summer photo competition have revealed much more than images  –   the sheer enthusiasm and loyalty shared by UK owners towards their Whalers propels Boston Whaler far beyond unsinkable! Congratulations to our three joint winners and thank you for sharing your Whaler moments with us: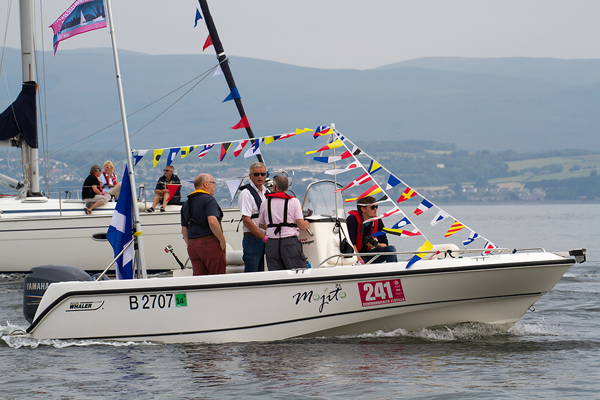 Joint Winner 1: Whaler at the Commonwealth Games
Owned by Richard Hunter since new, this  12 year old 210 Outrage still shines like a new pin, whilst taking part in this year's Commonwealth Games Flotilla:   "over 250 boats cruised right up the Clyde to Glasgow city centre for the weekend: Great Fun!"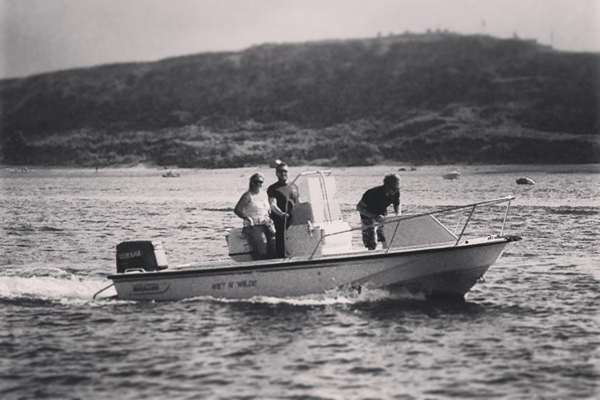 Joint Winner 2: Still "Wet 'n Wilde" after 20 years
Daniel Wilde and his family still enjoy their original Outrage 19, in North Wales – "since we bought this there are about 15 more Boston Whalers in the area" – sounds like you really started something up there Daniel!! … and don't worry, your prize will fit through the gates!
Joint Winner 3: Boston Whaler – More than a feeling!
Karen and James  Bedford 's passion for boating has been reignited  after a summer on the South Coast with their new (pre-owned)21 Outrage – not strictly a photo, but thanks for your very atmospheric Youtube video to the music of seventies band "Boston" – More than a feeling!  Their comment "Solid, dependable, but with enough grunt to keep that smile on your face – It's not just a boat, it's a Boston Whaler!" just about sums it up!