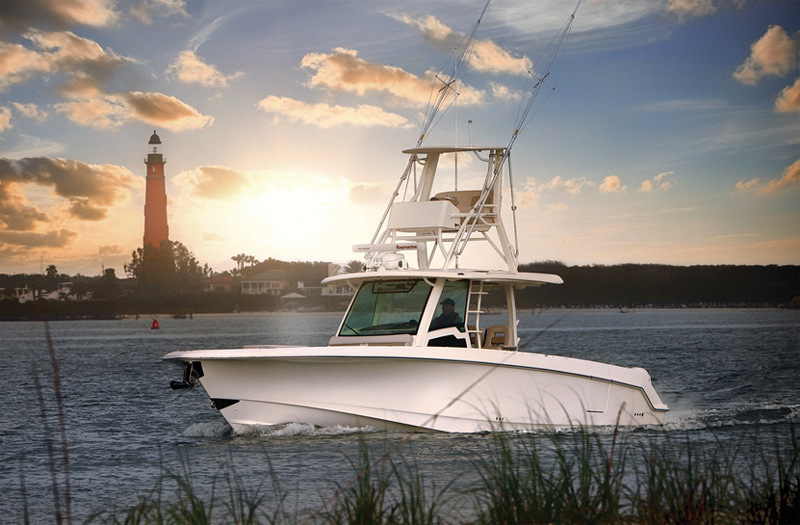 These awesome boats, in seven rugged models from 23 to 42 feet, combine 360-degree fishability with loads of angling features and smooth cruising comfort. The Accutrack hull system rides dry and steady, and large-capacity fuel tanks enable you to fish all day and come back with fuel to spare.
Unsinkable Unibond construction – with more than a ton of swamped capacity. Without serious time spent on maintenance.
Choose Outrage. For fishability. Unsinkability. Durability. And just more ability all around.
Outrage Range
Dry and comfortable
Deep V Hull, higher freeboard
23 to 42 feet
Offshore and sports cruising