Our sparkling line up of Montauks, the most popular Boston Whaler family model here in the UK dazzled the SIBS Marina catwalk this year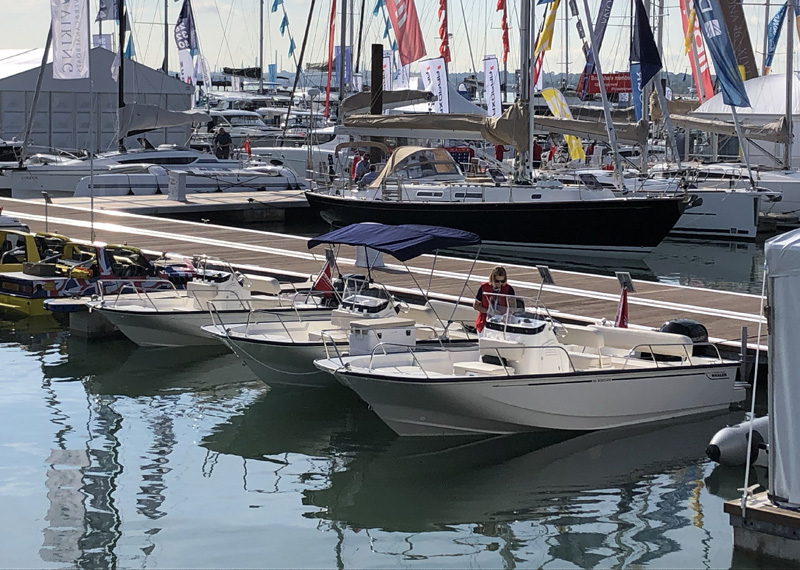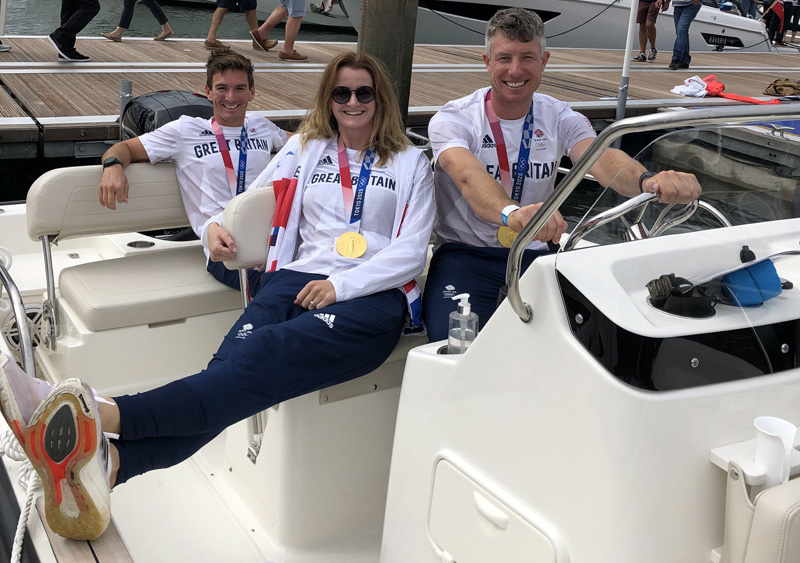 – even our Olympic sailing gold medalist heroes were impressed!
After missing you all last year, it was an honour to be back at the Southampton Boat Show to see such enthusiasm for boating, not just for Boston Whaler, but for all the great boat designs represented at the show.
If you didn't get the chance to see us at this year's show, please give us a call and make an appointment to visit Russell or Deborah at our beautiful Marina here on the edge of Poole Harbour, where we can discuss your next Boston Whaler boating adventure in a relaxed and friendly environment.
….. but don't leave it too long if you want your new Whaler for summers to come!
Telephone: +44 1202 674 531
Email: sales@bostonwhaler.co.uk
See you soon!
2021 Boat Show Team: Debs, Russell, Helen, Abi, Josh with special guests Lola, Meadow and Monty!