Richard Hunter recently shared his Whaler ownership experience with us, and has kindly permitted us to share with you.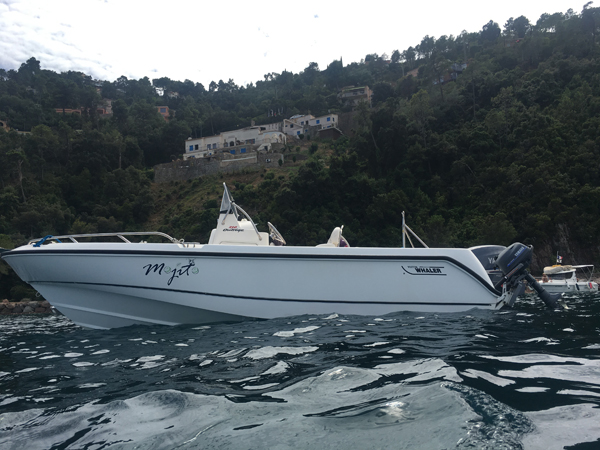 "Fifteen years after we bought her from Russell, here we are at Theoule on the Côte d'Azur, still having fun !  She lives here now and we spend about five months a year here in retirement.   Hope you're all well and kind regards."
Thank you for keeping in touch Richard, the 210 Outrage was and still is one of our favorite Whalers, and what a fabulous name!